Were You Involved in a Coupeville Auto Accident?
With over 1,000+ cases successfully resolved, Rico Tessandore is the Coupeville auto accident lawyer for you.
Auto Accident Attorneys in Coupeville, WA
COUPEVILLE AUTO ACCIDENT ATTORNEY
We've Received Compensation For Hundreds Of People. We Can Help You Too.
Unfortunately, car accidents are a common occurrence. However, you can take legal action if you were injured as a result of someone else's negligence
Here's what you need to know when looking for a car accident lawyer
Don't settle for less than you deserve

What you need to know about car accidents in Coupeville

Why should I hire Rico Tessandore for my case?

How Rico Tessandore will help you in your car accident lawsuit

Understanding the law of negligence

What duties does the driver have?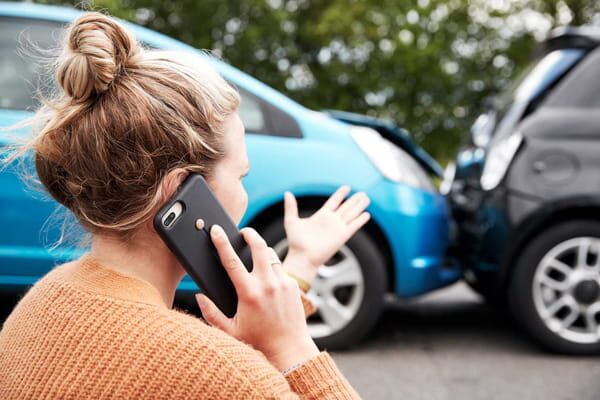 Don't Settle For An Insurance Company's Offer
You deserve fair compensation for your injury.
At Rico Tessandore Law Offices, we understand that an accident is an unfortunate event whose aftermath can be quite traumatizing. The WHO 2020 statistics approximate that about 1.35 million people lose their lives every year from road accidents. However, we dedicate our efforts to easing your situation and helping you have a smooth recovery period.
If you have been involved in a car accident, your biggest question is probably what to do next. In most cases, a series of events follow, especially if the victims sustained severe injuries. An ambulance will arrive soon and take you to the hospital. The police will also arrive at the scene to take notes and file a report. They may again ask you or any other victim some questions.
However, we strongly advise you to avoid signing any documentation before contacting an experienced auto accident lawyer. It is also advisable to avoid talking to anyone at the accident scene until you consult a lawyer (the words you say in such situations might be used against you in court).
At Rico Tessandore, we believe every client has rights that need to remain protected at every stage. The Washington State Laws provide that individuals involved in traffic accidents must file a claim to receive compensation for the losses, pain, and suffering occasioned by accidents.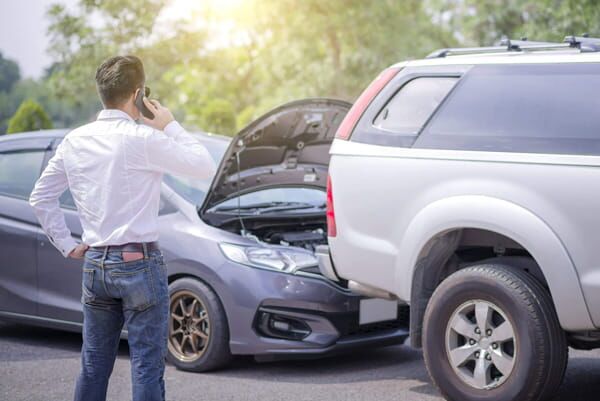 How to Increase Your Chances of Getting Maximum Compensation
Auto accidents are sudden occurrences, and most victims are usually traumatized. However, you need to compose yourself and take the necessary steps highlighted below to help you recover both financially and health-wise. If your injuries are critical, you can let someone close, such as family members or friends, do it for you.
Collect any pieces of evidence at the scene: Aim to gather as much evidence as possible immediately after the accident. The crowds could soon gather and distort some useful elements. Remember, you are more likely to have a stronger case if you have more evidence when you go to the jury.

Seek medical attention: You may feel entirely okay, but you still need to see a doctor. You need to have a health report, as it may be quite challenging to receive compensation on medical bills without proof of incurring hospital expenses.

Notify your insurance provider about the accident: If you do not want to put your chances of receiving compensation in jeopardy, make sure you report the accident to the insurance company as soon as possible. Be careful while speaking to the insurance provider as you could lose compensation from what you say. For instance, accepting fault for the accident may disqualify you from the settlement.

Contact a car accident lawyer: No matter how simple the situation appears, it is crucial to contact a lawyer. Things may appear calm but could easily change and end up in court. With an experienced Coupeville auto accident lawyer, you will have the right advice for any circumstance.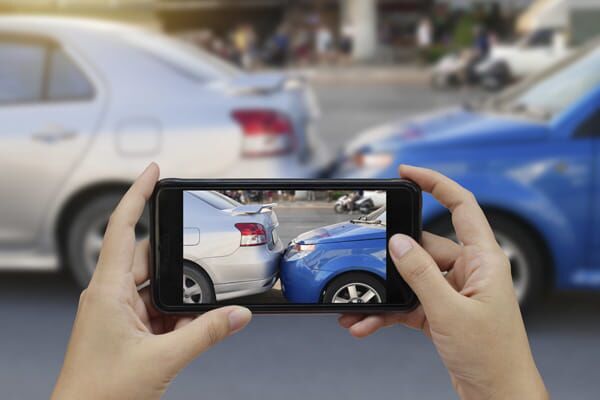 How Can an Auto Accident Lawyer Help You?
Not all traffic accidents end up in litigations, but you can never know where your situation heads. It may appear clear that the other party is at fault for the accident, but they refuse to accept responsibility. Further, things could turn quite complicated in determining damages since there is no definite formula to compute compensation. Here is what an attorney can do for you.
Help you in identifying liability: If the other party fails to accept liability, an experienced attorney can personally investigate by visiting the accident scene and gather evidence. Further, an established legal service provider will help you know when to engage other experts.

Provide medical knowledge: Although lawyers specialize in the legal field, they also possess vast experience in car accident claims and are well versed in the medical aspects. The lawyer can help you establish and portray the connection between the injuries suffered and its impact on your quality of life. An attorney can help you add a significant amount of compensation that you would have otherwise lost.

Help you evade insurance tactics: Most insurers play off their clients to slow the claim processes and ensure they pay as little as possible. However, experienced attorneys know the tactics and quickly realize when an insurer is playing a delaying game. Some employ delaying tactics to frustrate clients and deny them compensation.

Help you in valuation: As a client, you probably have zero experience in the valuation of claims. Therefore, making a valuation of your claim alone could see you overvalue or undervalue the claim. Undervaluation will have you receive less than what you deserve, while overvaluation will only make a claim not settle soon.

Represent you in litigation: Although most car accident claims settle outside the court, it's essential to have legal advice all the way through. A reputable lawyer boosts your confidence in the case and increases your chances of winning.
At Rico Tessandore, our experienced lawyers will do everything possible to protect your rights and help you through your claim. We will assist you in any accident, including those involving:
Drivers

Pedestrians

Motorcyclists

Passengers

Wrongful death claims

Truck accident victims

ATV accident victims
Choosing Your Car Accident Attorney
You are an innocent victim, and you deserve nothing but justice. However, it would be best if you do not put your justice at stake by choosing inexperienced lawyers. Here are some of the procedures you may want to follow.
Ensure the attorney deals exclusively in auto accidents. Settle for a lawyer experienced and specialized in car accidents.
Schedule for an initial consultation. The initial meeting should be free with most attorneys. It allows you a chance to ask questions and learn more about the lawyer.
Assess their communication skills, approach, and goals
Examine your confidence in the attorney
Schedule Your Free Initial Consultation
Reasons Why People Choose Rico Tessandore Law